Read Time:
4 Minute, 36 Second
Technology, trends, and tactics are never stagnant, especially when we are talking about digital marketing. A great deal of research is required not only by the learners but also by the seasoned experts. This is because digital marketing platforms keep on changing algorithms, and competitors keep finding innovative ways.
As per the statistics, 63% of marketers are investing in search engine optimization. In addition to this, they are modifying content strategy, inbound marketing tactics, etc. Now, that the students and professionals have ample time amid COVID-19 lockdown, they can enhance their knowledge in:
a). Search Engine Marketing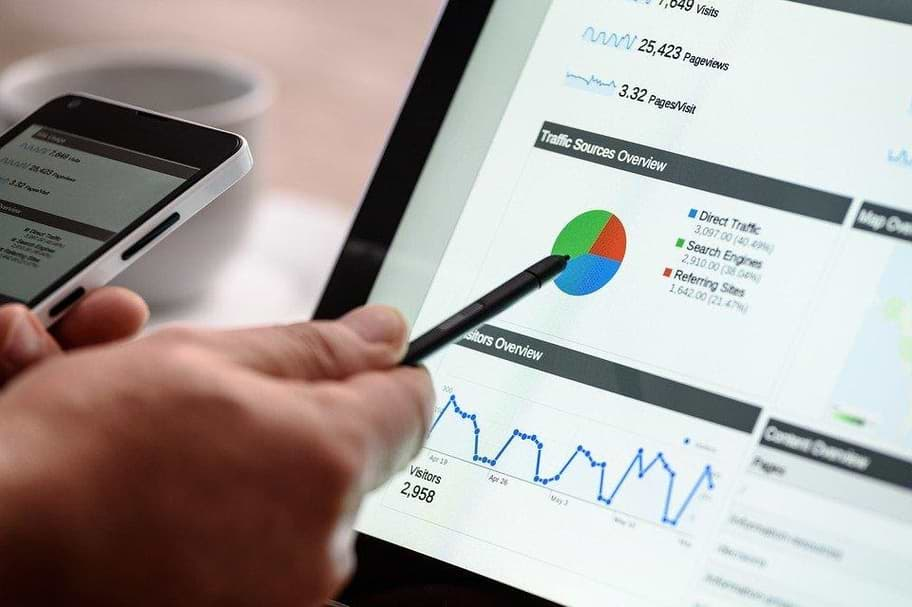 Today, most of the marketers invest time in SEO. Thus, you can understand the significance. If you are starting, you should focus on keyword research, quality backlinks, structured data, meta tags, URL structure. Moreover, you should study about crawling, indexing; grey, white and black hat SEO; page layout, website speed, PPC, and much more. 
You will also get an optimum guide from the Complete SEO Course, How to Become an SEO expert, etc. For monitoring SEO industry changes, you can check out Official Google Blog, Search Engine Land. Professionals have to constantly update themselves. Hence they refer to these sites and have high opinions about the study materials.  
b). Content Marketing
"One of the best ways to sabotage your content is to not tie it to your goals. Know why you're creating content." –Keira, EssayCritics
Right now, 70% of the marketers are actively investing in content marketing for promoting their websites and blog posts. Thus, one should have a solid background in copywriting, SEO writing, and on-page and off-page content writing. You can check out courses like Content Marketing Masterclass (Udemy), Promote a Business with Content (Google), Content marketing Foundations (LinkedIn Learning). 
Moreover, you can study The Strategy of Content Marketing (Coursera), Content Marketing Toolkit Course (SEMrush), etc. Students have benefitted from these courses and have learned about the nitty-gritty of blogging, video posting, etc. For more information, you should refer to the blog posts of Neil Patel, Content Marketing Guide, and other online resources. 
c). Inbound marketing 
Inbound marketing is extremely useful for lead generation and successful conversions. The main purpose is to coordinate all the digital marketing campaigns and activities for extraordinary user experience. This involves social selling, Customer Relationship Management and much more. It is expected that CRM growth (every year) will be 25% among the marketing leaders. 
Experts have to deal with IoT and Big Data for Predictive analysis, customer segmentation, and Sentiment analysis. Moreover, an enthusiast also has to monitor customer behavior, changing trends to form effective strategies. Hubspot offers free inbound certification courses. Furthermore, you can also get inbound certification from DigitalMarketer Lab. These two websites have been praised by professionals and students alike. 
d). Social Media Marketing
LinkedIn, Facebook, Instagram, YouTube, Pinterest, Twitter have turned out to be great platforms for organic and inorganic promotion. Around 80 million small businesses utilize the free business tools of Facebook. Apart from these, companies post pictures and videos to engage their followers and create new customers in the process.
Thus, one needs to have an idea of demographics, hashtags, platform features, etc. You can opt for Introduction to Social Media Strategy (Skillshare) to know about marketing tools, content making, etc. Moreover, there are courses like 'What is Social?' and the Business of Social (Coursera), Facebook Blueprint (Facebook), and much more. The feedback from the learners has been positive, and they are extremely satisfied with the study materials.  
e). Email Marketing
Email marketing is still one of the most effective ways of turning visitors into customers. It is all about closing the deal, while other marketing campaigns are focused on finding new consumers. To improve performance, email marketers use message personalization as the number one tactic. Furthermore, 35% of the marketers send there to five emails to their customers per week. And, it has also been found that email segmentation has led to higher open rates. 
Thus, if you want to enrich your knowledge, you can opt for online courses. These include The Complete Mailchimp Email Marketing Course (Udemy), Email Marketing Essentials: Designing Effective Emails (Skillshare). You can also try Email and Affiliate Marketing Mastermind (Udemy), which has brought positive responses from the learners. 
In addition to the above-mentioned courses, you can also check out the university libraries for academic papers on digital marketing. You can even scour through the repositories of MyAssignmenthelp, Allessaywriter to get further insights. 
f). Digital Marketing Analytics 
Marketing analytics should be checked regularly. And, if you know how to make use of the data, you can easily modify the strategies. This aspect should be taken into consideration while you are studying the subject matter. You can start with website visits, traffic sources, visitor demographics, bounce rate, entry pages, cost per conversion, etc. 
Moreover, you have to closely follow Google Analytics and the changes implemented. Coursera offers a bunch of courses like Marketing Analytics, Business Analytics, Applying Data Analytics in Marketing, Brand Management, etc. Furthermore, edX offers courses on Marketing Analytics like Data Tools and Techniques, Price and Promotion Analytics, Marketing Measurement Strategy. 
So, it is high time that you go through these courses. You must try to make most out of this quarantine phase, so that you can re-launch your businesses once the .lockdown is lifted. Moreover, those who are working from home should experiment with the ideas suggested in the courses. And, if you are still pursuing undergraduate or postgraduate, explore the different options to enhance your knowledge.