Read Time:
6 Minute, 8 Second
Website Traffic?
How much traffic does your website get? If you're not getting enough, then it's time to take a look at social media animation videos. These videos are a great way to increase the amount of traffic your site gets organically. All businesses need to have social media animations because owners and marketing specialists can use them on Facebook, Twitter, and other social media sites.
What is an Animated Video?
An animated video is an online video with moving images, sounds, and potentially interactivity. They are also known as social media animation video because they can be embedded onto sites like Facebook or YouTube with just one click.
Animated videos also help you get more customer engagement by showing extra information about what you do or sell on your website. It helps them decide if they should trust you enough with their money to purchase anything from your site. It means higher conversion rates too! The animated video is compelling due to its ability to;
Explain complex concepts quickly and clearly, and

Entertain, educate or persuade viewers.

What is Website Traffic?
Website traffic refers to the number of visitors that come to your website every day. Website traffic is a crucial measure of success for businesses and organizations. It can also be necessary to those with personal websites, but only if the site has an objective other than simply providing information or entertainment. Individual sites with a plan may find more visitors by optimizing their website search rankings on Google's SERPs (search engine result pages).
Increasing Website Traffic: With the rapid growth of social media and digital marketing, it's essential to stay in tune with your customers' wants. Ensure that you're making a great first impression by posting quality content on sites like Facebook, Twitter, or LinkedIn so they'll be more inclined to click back onto your site.
The best way to advertise a product is through social media, and that's what we do. We create videos across YouTube and other platforms for our clients to see their brand more often in the spotlight.
Can An Animated Video Improve Website Traffic?
Yes, it does – When you create animated videos for your company's social media accounts, people will see them over and over again. It increases the likelihood of their followers sharing those posts, which provides more web traffic for your business.
Viral videos are an excellent way for companies to drive traffic and gain new customers. With a specific marketing strategy, these digital clips can promote products, services and engage your site visitors with entertainment content that is informative and fun! The key here is making sure the video you post on your website homepage has something for everyone – whether it's hilarious moments from around the web or information about upcoming events near them.
Animated videos are a great way to provide an entertainment element for your visitors and convey ideas. Videos have the power to hold user attention and drive engagement. Visitors are 64% more likely to purchase a product if they stay on your site longer, so you must use video as an engaging form of advertising across different sites to build traffic back up for yourself.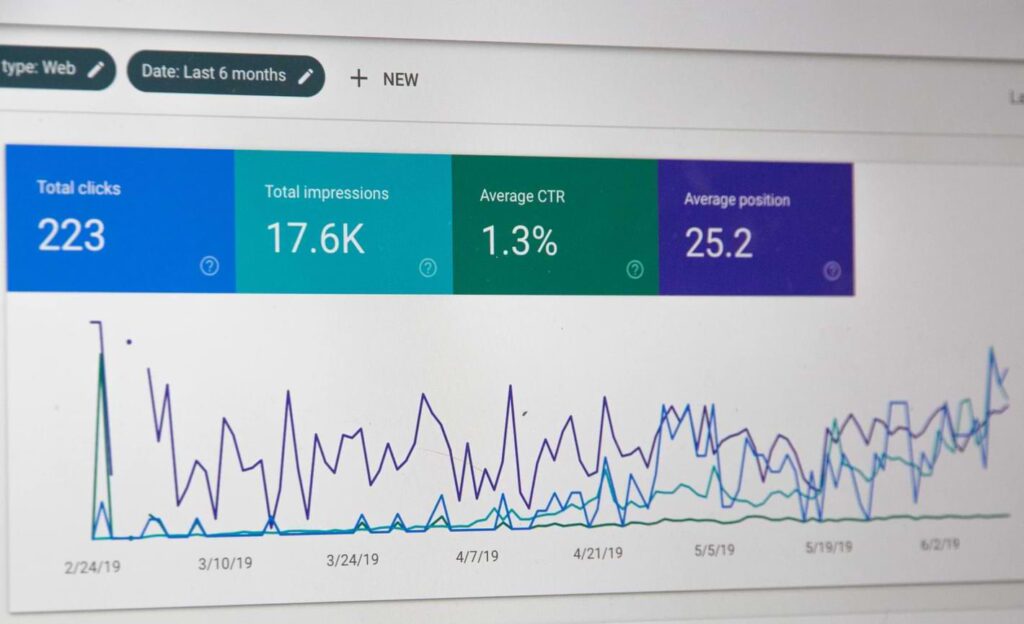 How Animated Videos Drive More Website Traffic?
Many people wonder how they can improve their website traffic. There are a few different ways this is possible, but one of the most exciting methods is using an animated video.
Video backlinks are yet another way to improve SEO; if they have enough links pointing towards it, its placement on the SERPs (search engine result pages) becomes better. It means more people can see it when searching for whatever term may be used within that video title/description area. The higher one's webpage position among the SERPs, the more traffic they will receive from searching for that term.
If you want to take your social media presence up a notch and get more web traffic, improving SEO, then an animated video is just what you need!
YouTube isn't just for watching videos. You can also host your video there and encourage people to visit the website if they love what they see in their feed. Upload the video to YouTube and add a link to your social media post.
Converts Visitors into Leads
Explainer videos are the perfect way to captivate and engage your audience. With a shorter attention span than even that of goldfish, you need a compelling message delivered quickly to attract them and keep their interest long enough.
Turns Customers Into Promoters
The most shareable content on the internet is also an excellent promotional tool for your company. The explainer video will get shared on social media platforms like Facebook, Twitter, and Youtube to reach more customers interested in what you have to offer. When you create an explainer video, your customers will probably promote your business through their social media channels, too. Thus, make sure they're able to use this more than once.
Attracts Website Visitors
Videos are the ultimate weapon for SEO (search engine optimization). Google's philosophy has long been to find the most valuable and interesting online content for them; they recognize that searchers love videos that can educate, entertain. It is why Google wisely rewards websites with video content by ranking them higher in search results – this makes sense as one of their favorite forms of online content.
Animated videos have several benefits
The statistics from the research study show that an animated video can increase website traffic and improve conversion rates for your online store. These results are not surprising, as it aligns with previous research in this field of marketing. Suppose you would like to incorporate animation into your digital strategy but don't have the resources or expertise necessary to make a high-quality video yourself. 
It allows you to bring any ideas to life. The freedom to bend all rules which are beneficial to your business is vital.

It enables you to give content to multiple ideas, which provides a unique perspective to your message.

Video animation can strike broader tones and emotions while covering complex subjects for your viewers to absorb easily.

It allows you to convey and provide abstract concepts visually.

Convenience in managing your video production. 

It's an effective attention-grabber marketing strategy to improve engagements.

It perfectly fits any part of your sales funnels.

Video content improves your search engine ranking.

It explains and markets a specific brand, product, or service less the sales part.

It's shareable and spreads information faster on the web.

It adds more value to your business. 
Thus, business owners can use them for marketing, informative content, and entertainment purposes. There are many different ways to use an animated video on your website or blog posts which will depend on the meaning of the video. 
Final Words
Integrating video content on your website can gradually improve your site traffic. Whether you embed these video links on multiple social media platforms, this has a significant impact on the amount of traffic your website receives. Video content is a powerful marketing tool that can easily convey the right message to your target audience. 
People nowadays choose convenience with a twist of animation, interaction, and excitement. That is what video content provides to both businesses and their target audience.