Read Time:
3 Minute, 9 Second
While at a friend's house, you all decide that you need something from the store. You volunteer to go to so you grab your buddy's keys, hop in his car, and run to the store. If you're like most people, this situation sounds pretty familiar and has probably happened to you on more than one occasion. We do it all the time. How many times have you ever stopped and asked if your buddy had insurance on his car before you took off? Most people probably don't verify insurance before jumping into someone else's car to go somewhere really quickly. While this is likely a pretty common occurrence, it could have some serious consequences if you drive someone else's uninsured car.
So, can you drive an uninsured car? As far as your insurance is concerned, the answer can vary and be a little complicated. As a general rule, car insurance usually follows the car and not the driver. However, in some situations, such as when driving a rental car, driving a newly purchased car, or driving a temporary car, your personal insurance will typically provide temporary coverage. Depending on your policy's wording and specific details, your insurance could cover you in your friend's uninsured car if you have an accident. On the other hand, it might not, and then you would be on the hook for the damages.
Car Insurance Laws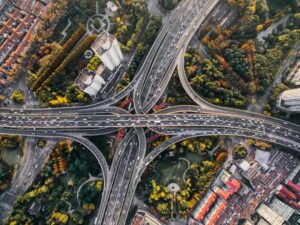 From a legal standpoint, the situation mentioned above could have more consequences. Most states require that all vehicles carry a minimum amount of liability insurance to operate legally. If you are stopped by the police or are involved in an accident while driving an uninsured car, you could incur the penalties for not having proof of insurance. The consequences of driving an uninsured car can be serious and range from fines and driver's license points to community service and even jail time. As laws vary from state to state, it might also mean consequences for the vehicle owner.
In general, it is illegal for a vehicle without car insurance to be on the road. If you own an uninsured vehicle or are caught driving such a vehicle, the legal and financial consequences could be steep. It is always best to maintain at least the minimum amount of required car insurance to ensure that any vehicle you drive is also insured.
Types of Car Insurance
As discussed, insurance coverage isn't optional. Driving a vehicle without liability insurance is very risky, to say the least. Without proof of insurance, you open yourself up to a host of problems. To avoid these issues, you should carry an appropriate amount of insurance coverage. Liability coverage will provide payment to cover property damage and bodily injury claims from other drivers if you are involved in an at-fault accident. It won't provide coverage for you or your vehicle, however.
To ensure that you have full coverage, you will need to purchase collision and comprehensive insurance. The policies will cover you and your vehicle in the event of an accident, no matter who the fault driver is. It will also help to pay for acts of vandalism and other non-accident-related damages. In addition to these policies, you might also check into uninsured motorist coverage to pay for damages resulting from an accident with an uninsured vehicle. You can shop around to find the coverages that are right for you and your budget.
It is best to be sure that an auto insurer covers the car you are driving in all situations. Insurance laws and regulations are in place to provide for the protection of everyone on the road. Given that the consequences of driving without car insurance can be serious, you'll want to maintain coverage to avoid any financial or legal repercussions.