Read Time:
4 Minute, 27 Second
Salesforce is one of the promising business fields that you can join. It has an annual growth rate of 25% currently and with more growth prospects in the future. It is also easy to switch from other careers to Salesforce. Therefore, if you are thinking of starting a business, this is the best option for you. 
Read on if you want to know what other benefits you will get from investing in a Salesforce business.
1. Use of Innovative Technology
Salesforce is the best CRM platform currently and continues to grow tremendously. That is why it is constantly working on its innovation to create a better CRM software experience. They upgrade the software at least three times each year. 
Also, Salesforce empowers its developers with the necessary skills to ensure they remain the best in the industry. The support will enable you and your employees to be up-to-date with technological skills and enhance your creativity. 
Customers seeking Salesforce consulting services expect the best in design, customer management, and marketing solutions. When investing in the same field, you need to update your employees with technological skills constantly. It enables them to serve your customers accordingly and train them on using the software to achieve better results.
2. High Demand
Salesforce is the CRM platform of choice for many businesses globally, and more companies are joining the platform. Also, the demand for qualified Salesforce personnel is higher than the supply. Therefore, there is a high demand for Salesforce skills guaranteeing you a constant flow of jobs.
Also, you can work with customers from anywhere globally, as not all Salesforce functions require a physical presence. You can work online with those who are far. So, you can have many businesses benefiting from your company.
3. High Rewards
There is a high potential to earn excellent pay packages when working in the Salesforce industry. It is because of the high demand for the skills leading to competition for qualified personnel among businesses. So, you have a guarantee of making huge profits if you have a Salesforce company.
According to research, Salesforce developers can make more than US$ 111,230 per year. This data shows that partners in the Salesforce company will earn better returns in the industry. As a company, you can charge your customers an hourly rate between $70 and $155, depending on your agreement. 
Also, if you have employees specializing in specific Salesforce skills like Visualforce and Sales Cloud, the earning will be higher than those who do not have any specialization. You can ensure you maximize your earnings by getting more training to get the necessary certifications. Also, encourage your employees to do the same.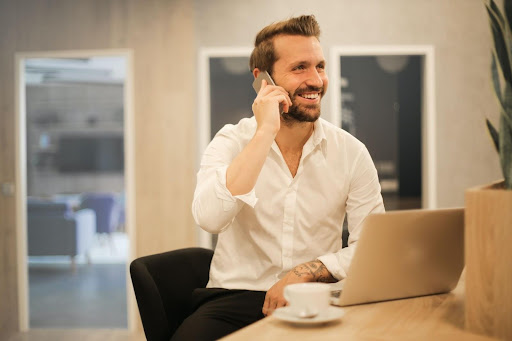 With Salesforce, you can serve different customers simultaneously, increasing the earnings you get in a month.
4. Access To Free Training
Salesforce provides extensive training to members to stay on top of the latest changes in the industry and technology. The best thing about it is that the course is free. Therefore, you do not have to worry about using your cash to train your employees.
If you are green on Salesforce skills and technology, you can start learning on Trailhead, an online platform that offers free training. It has various learning levels and fields to fit your level of experience, the product you want to specialize in, and your role in the company.
When you use Trailhead, you will receive points, badges, and official certification if you want an official document. The certificates will enable you to get more job offers.
5. Head A Team of Brilliant Professionals
As the owner of a Salesforce company, you get to head a team of professionals with diverse skills and qualifications. The professionals include Salesforce admins who deal with dashboards, business procedures, reports, and business automation. The Salesforce developer's main work is designing and developing Salesforce apps. 
You will also have a sales team to maintain an excellent relationship with your customer, a group of architects who solve Salesforce problems, and business analysts to develop business strategies and solutions. Also, you will work with a team of marketers who will ensure that your company gets business deals from companies that need Salesforce implementation and services.
Other members of your team are the consultants who work with customers to ensure that their businesses succeed. There are also service professionals who work hard to find a solution to challenges that customers face.
As a partner in a Salesforce company, you get service tiers according to the number of professionals you hire. The more experts you hire, the higher your level. These tiers include Registered, Silver, Platinum, and Global Strategic Partner. 
6. Be Part of A Global Community
When you are a partner in a Salesforce company, you get the opportunity to be part of Ohana, a global community consisting of Salesforce experts of different levels. In the community, you get advice and support that enables you to succeed in business.
Conclusion
As a businessperson, making profits and ensuring your company's growth are the two most important aspects. When you start a Salesforce company, you can be sure that you will achieve these two things.
There is a ready market for the skills you and your employees provide. As more and more businesses look for Salesforce consulting partners, you can be sure to gain traction in the market fast.