People search services are available across the internet, but you need to be sure you are working with a database and tools that are safe and secure. You want to be sure you are receiving accurate information, and that any personal information or public records can help you find what it is that you're looking for. Go Look Up is a leader in this realm, but it's important that using their tools to obtain sensitive information is done with sensitivity.
Do use GoLookUp to search for lost loved ones.
If you are looking into what Go Look Up has to offer, you'll want to start with some basic information to build you from the ground up. This could be a phone number, first name, or last name. This can help you track down a relative that you haven't spoken to in some time or a former lover that you may want to rekindle with. Think of GoLookUp's services as a background check of sorts. These tools will help you uncover everything from matters of public record to an email address that could put you back in touch with that person from your past.
Don't use it to screen for employment.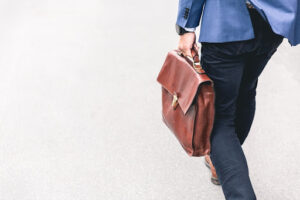 While GoLookUp can provide you with some vital information, it's not designed to be used as a means of screening potential new employees. Through their service, you can uncover arrest records that should not be used against a potential new worker or job candidate. Background checks are designed to provide that information upon hiring someone, but it is discriminatory to use elements of a person's past to shrug away a candidate during the job interview process.
Do use this search engine to verify identities.
GoLookUp users can take solace in the accuracy of the information you're receiving. These data files and public records are a great asset if you're uncertain if someone is who they claim to be. These lookup tools allow you to verify the identity of a potential new roommate to make sure you feel comfortable sharing a living space with them. This can also help you get important information regarding the person you're dating if you have questions about their past. You can uncover arrest records, financial records, and even connect with federal government websites, such as the registry for sex offenders, to really learn who this person is.
Don't use it to engage in criminal practices.
You will be dealing with sensitive information when looking into public records through GoLookUp. However, this vital information needs to be used responsibly. If you're looking into whether your partner is being faithful, you may come across the social media profile of the "other person". GoLookUp's tools are designed for peace of mind, not for you to turn around and harass that other party. This is designed for you to do your own due diligence, not to antagonize. You should also not be using the information you've discovered through this database to steal anyone's identity. Criminal activity will not be tolerated, regardless of where you are in the United States.
Do use GoLookUp to keep your neighborhood safe.
As GoLookUp can be used to verify the identities of your partners or a potential new roommate, it can also be used to check on who is moving into the neighborhood. You can uncover any arrest records tied to that new face next door, even checking the national registry for sex offenders to make sure that your family is in a safe community. You can even do your own due diligence regarding a town you're considering moving into. If you have an address from a real estate agent, you can use these tools to uncover more than just the tax rate, but learn just how safe that community is.